If you're a kid visiting the Loire Valley and lucky enough to be in the area for Easter, here are a few great ideas: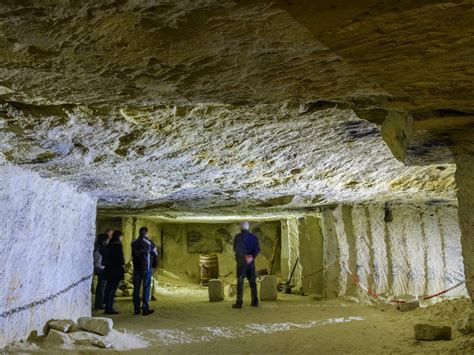 There are Easter egg hunts at Troglo Dégusto on both Easter Sunday, April 17, and Monday, April 18. It's a wine cellar set in an abandoned limestone quarry in the town of Bourré. So while your parents are tasting wine, you can zig-zag through the tunnels looking for hidden eggs. The hunts last an hour and take place at 9:30 and 11 am and 2 and 3:30 pm. Be sure to bring a flashlight and a light jacket — it's cold underground! Info at www.troglodegusto.fr.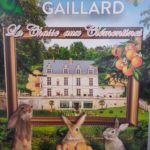 At the Château Gaillard in Amboise, the Easter egg hunts have a citrus twist: you'll be looking for clementines (like tangerines) as well.  While you're at it, you'll learn about the castle's place in French history — during the Renaissance around 500 years ago, it had planted France's first orange grove, thanks to an Italian monk! Info at www.chateau-gaillard-amboise.fr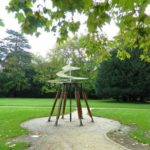 An Easter bunny's hop, skip and a jump from the Château Gaillard is the Clos Lucé, the place where the Italian genius Leonardo da Vinci spent the last three years of his life. You'll love the models of his famous inventions inside, and in the beautiful gardens you'll find life-size replicas, including one showing how Leonardo first imagined a helicopter. Also check out a new virtual gallery where Leonardo's paintings and sketches are projected against the walls and ceiling in a 12-minute immersive experience. Go to www.vinci-closluce.com.
Other kid-friendly stops
Château de Chambord, the Loire's mega-castle, with its medieval jousting and falconry show. www.chambord.org
Conservatoire de la Confiserie, candy store and museum in Amboise. 22 rue Germain Chauveau
Le Grand Aquarium, near Amboise, with its scary shark tunnel! www.grandaquariumdetouraine.com
Beauval Zoo, with its two adorable panda cubs. www.zoobeauval.com