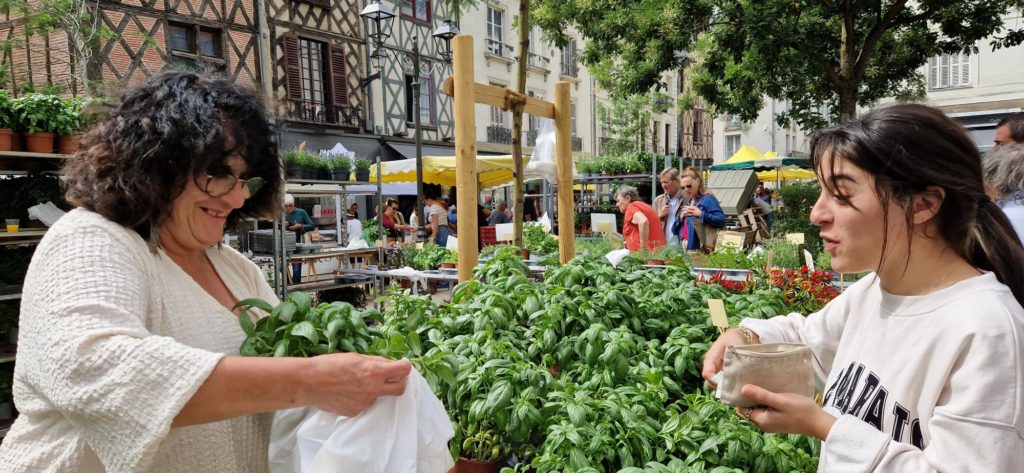 "My great-grandmother went every year," said Thierry Massonnat, a retired electrical engineer in nearby Amboise, where other regulars shared memories of a tradition that has seen generations of Tourangeaux — natives of the greater Tours area — shop for garlic and basil in the Place du Grand Marché in the Loire Valley's unofficial capital.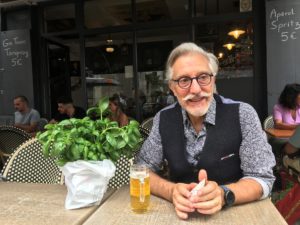 "We call it la Place du Monstre (Monster)," laughed Jean-Marie Le Balch, hanging out at the Restaurant Le Zinc where his wife works. He pointed to a metallic sculpture by Paris-based artist and filmmaker Xavier Veilhan of a menacing creature twice the size of a man, arms spread wide, that has had pride of place in the square since 2004.
July 26, the Feast of Saint Anne, "is a special day," when restaurants like Le Zinc create special menus highlighting garlic and basil, Le Balch noted.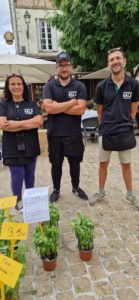 As the fair began to wind down in the late afternoon, Gerald was enjoying a beer after securing a copious basil plant, sitting proudly by his side. "I come every year," said the financial entrepreneur.
Among the purveyors of basil — green, purple, Thai, you name it — was a family business, the Maison Sala. "We grow it just for this day," said Florian Sala, at 32 a member of the fourth generation of basil growers in his family. He could not say what the day's take was. "I just grow it and sell it," he said, noting that their greenhouses cover an area of 1000 square meters (about 10,000 square feet).